Featured Doldrummers
---
Here are pictures of some of our members (this section will definitely grow with time!
---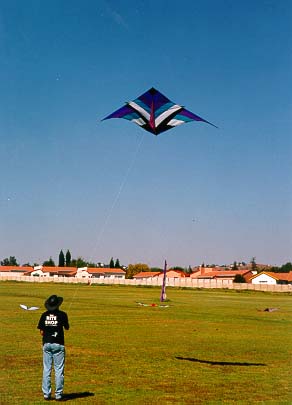 Colin Mortimer flying one of his deltas. He is a superb builder and flyer and came second in the SA championships last year for pairs flying.See our photo gallery for a picture of his seven sisters kite.
---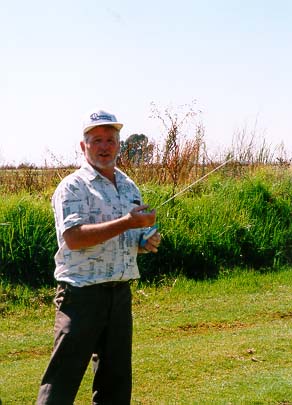 Johan Laurens, king of paper light single liners. Johan is currently busy with theological studies and is unfortunately quite busy at the moment.
---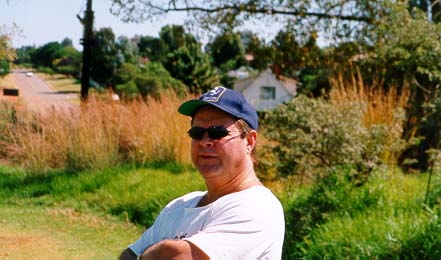 Mervyn Franconi is mainly into flying Flexifoils and Bobcats (a smallish powerkite). He created a quadline out of his bobcat, which is great fun!
---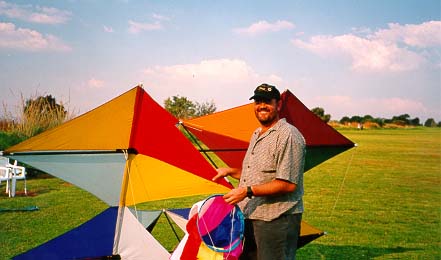 Otto Alfeld, unofficial chairman of the club and super enthusiast. Bouncing back from a mild heart attack, the new Otto is leaner (but not meaner) than before!
---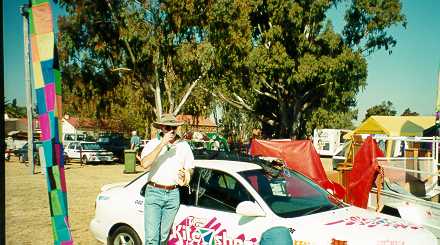 Rob McGregor with his car (his wife's car looks similar!) Now if you don't call that passionate I don't know.
---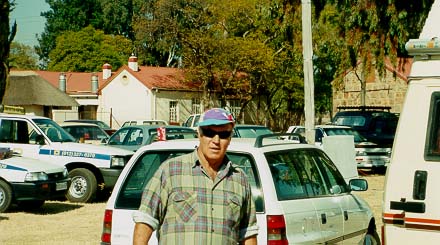 Stuart Booth, the undisputed owner of the most kites in Gauteng. He flies mainly single liners and transports his kites in a trailer.
---
Leon von Moltke, your webmaster, flying where he always seems to end up when flying at the coast, right in the water!
---
Johan Mare, one of our Pretoria members.
---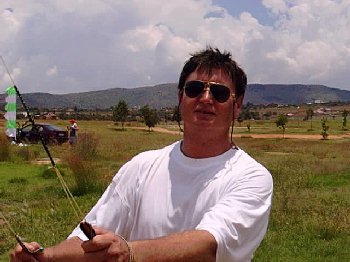 Kyle Skopelitis, kite fanatic, super 540'er and committee member .
---
Lize van den Heever, kite builder from Pretoria.
---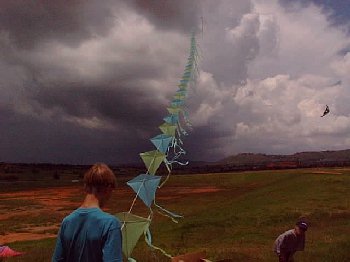 Peter Rodda, our youngest member, with his newly created diamond stack.
---
Ockie van Rensburg with his custom-made Peter Betancourt Bad Boy II UL.
---