Margate festival 1998
---
Colin and Melanie Mortimer kindly supplied these pictures taken at the Margate festival in 1998.
---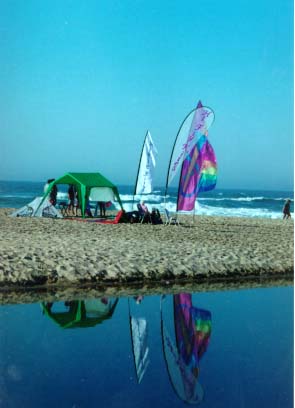 Hi-Fly (a kite store in Howick) banners reflecting in the water.
---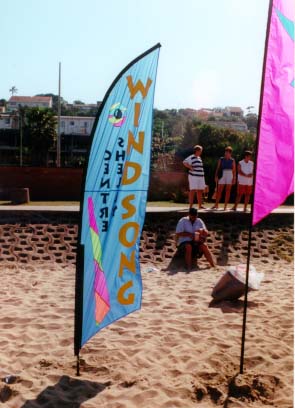 A banner from Windsong Kites (a kite shop in Shelley Beach).
---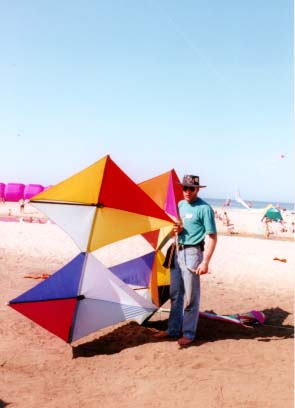 Colin Mortimer with his Tri-D Box.
---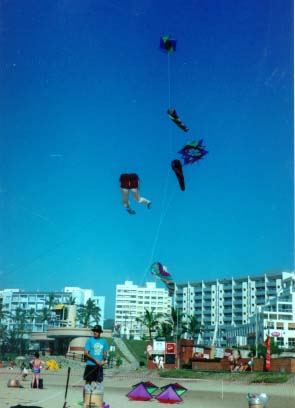 Line junk and Lester's legs.
---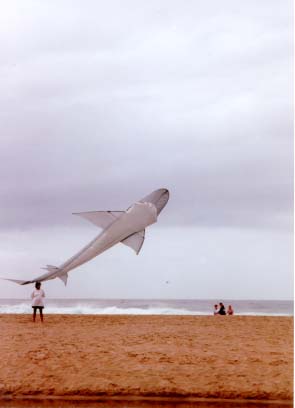 Oops! One of the sharks escaped from the sea!.
---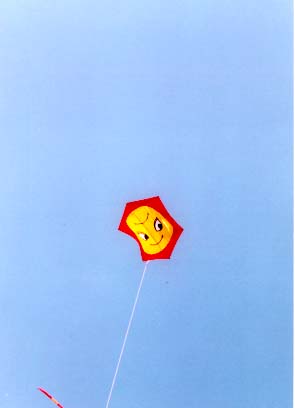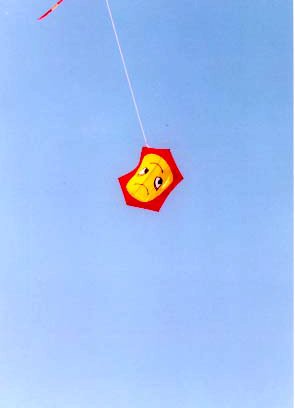 Both sides of Colin's happy/sad face rok (it is called a flip-flop rok).
---
An interesting display of single-line kites (from left: Jon Stott, Greg Mountjoy and Stuart Booth).
---
While walking in the veld, Lester got bugged by a bee.
---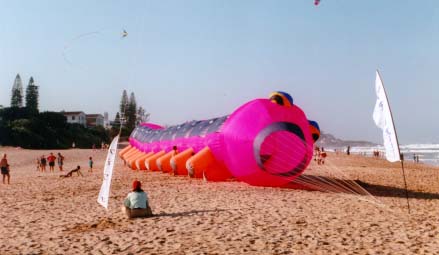 The huge "wind worm", a feast for the children.
---